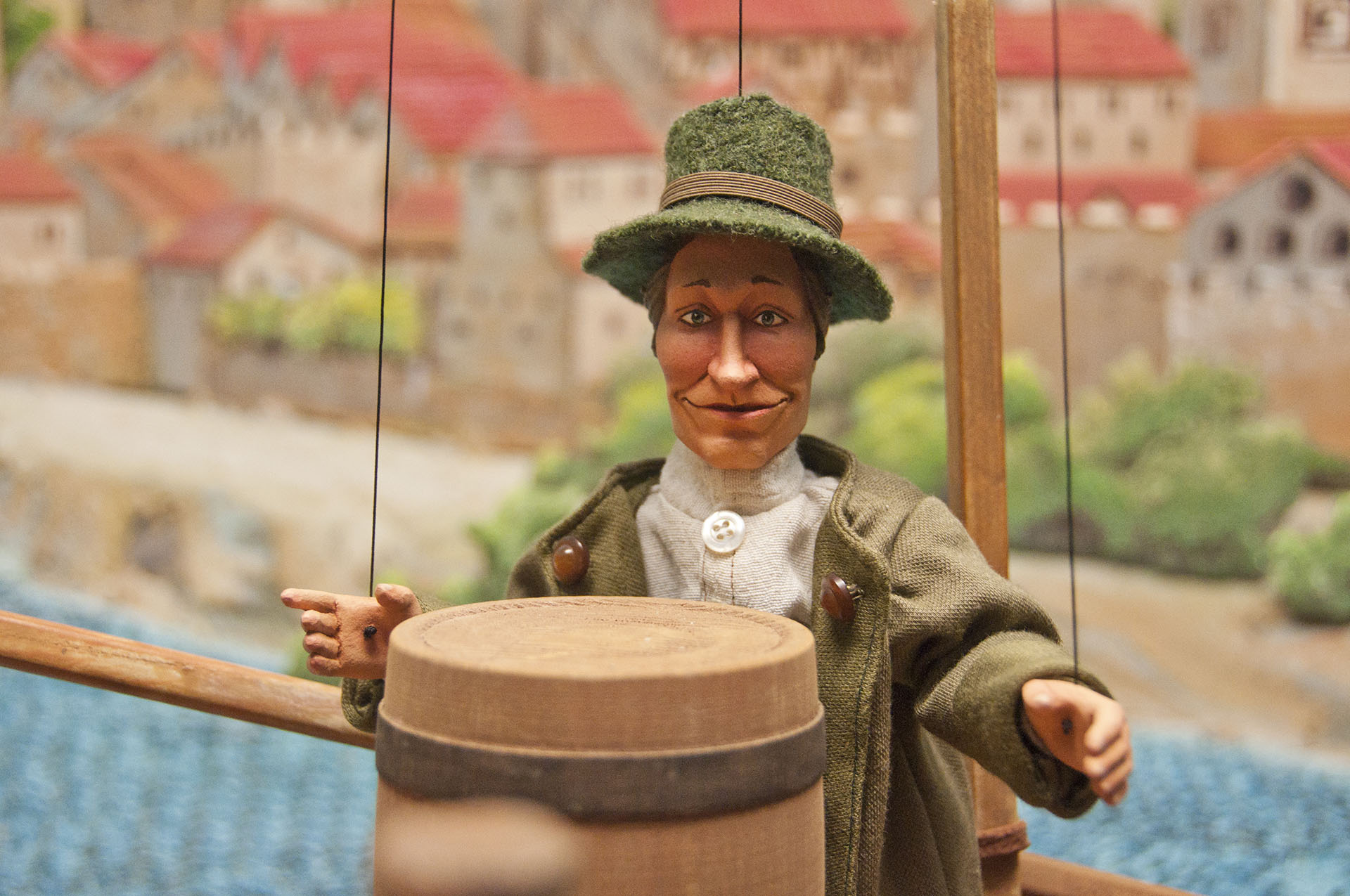 Salzburg in Austria is a scenic town known as the birthplace of Mozart and in 1965 was popularised by 'The Sound of Music' movie. However, aside from these well-known attractions, the marionettes and the art of puppetry is a cultural highlight well-worth the experience.
A visit to the Salzburg Marionette Theatre – one of the oldest working marionette theaters in the world (100years old in February 2013 to be exact) is a must-see in Salzburg. Located in the heart of the town, they perform original ballets, operas and musical productions using marionettes. There, we watched The Magic Flute, a charming production based on an opera by Mozart. Although the whole show was produced in German with a scattering of English subtitles, the vibrant characters and colourful scenes were enough to captivate. The puppets came to life as the show was filled with theatrics and special effects. Each act came complete with smoke screens, dragons, little fluttering birds and dancing flames – all thanks to the master puppeteers who brought them to life with dancing strings!
The Marionette Museum located in the cellars of fortress Hohensalzburg was a nice end to the Salzburg marionette experience. In this quaint museum, the marionettes can be appreciated up-close. Some of the puppets were old and despite their wooden expressions, seemed to have their own secret story to tell. What was most interesting however, was the detail in their fairytale-like costumes and painted faces. Every marionette was like a time capsule – beautifully crafted, old-world masterpiece offering a little insight into how the Austrians once lived, dressed and entertained.
The 'Sound of Music' for many may have made Salzburg memorable for them, but for me, it was the marionettes and fresh Austrian beer! Prost to that!