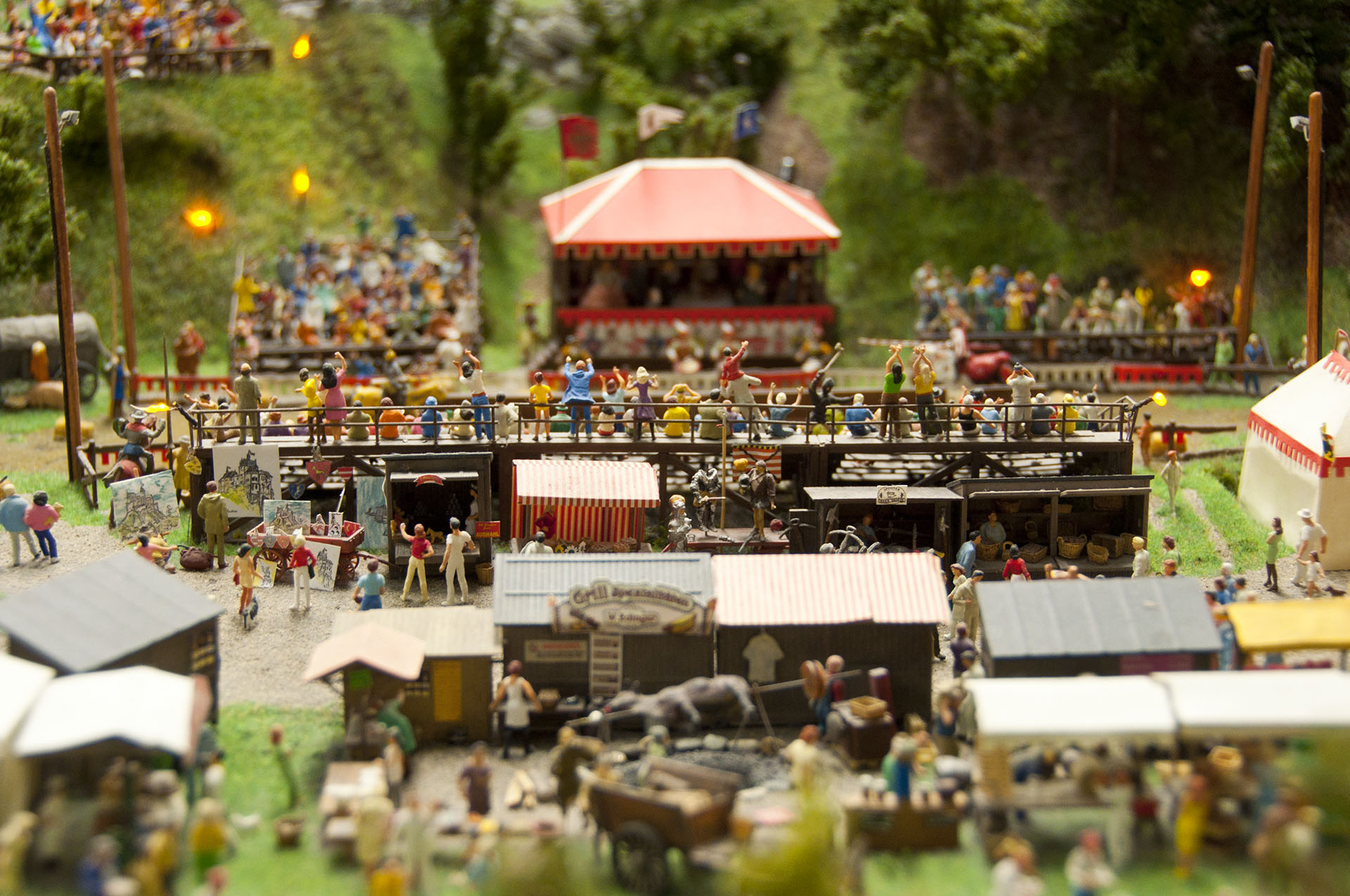 During my short trip to Hamburg, Germany, the idea of visiting the largest model railroad in the world didn't sound at all enticing but that thought vanished as soon as I stepped through the gates into Miniatur Wunderland.
Located alongside the River Elbe in a historical warehouse in the heart of Hamburg, this model builder's dream occupies over 1,300 m² of space and is expanding. Currently, there are 8 sections that feature a particular landscape of a country with a few future constructions in the pipeline. Exhibits loom into large holes in the ceiling and trains snake into canyons to the 3rd Floor. In this wonderland, a functional chocolate factory rolls out chocolate bars at a touch of a button and airplanes take off at a runway. Strolling from the Rocky Mountains in America to the Arctic Sea in Scandinavia, I was as happy as a kid in Willy Wonka's factory (with none of the spectacular side-effects). There is something for everyone as I was immediately reduced to jaw-dropping wonder at the sheer scale and detail of each exhibit.
The miniature size of each landscape is a showcase of incredible craftsmanship and electronic design. More than 46 computers control and monitor thousands of miniature vehicles, light switches, signals, figurines and trains. Within 15 minutes, landscapes even transform from day to night which then activates a different cycle of activity. Fire engines with sirens switched on whiz around the darken streets to stop at cars that called for help. There are sound effects, functional traffic lights and even cruising ships. In the Miniatur Wunderland, every fine detail push the boundaries of miniature model design.
What I loved most however were not the cruise ships or towering landscapes but the absolute finest details – the little figurines of people. Each figurine is unique and there are thousands of them. Dotted around the landscapes are some humorous and fictitious characters that I found very amusing. Some of the more interesting poses were in obscure places making it even more a delight when found.
It feels like Christmas in this miniature world and makes a great treat for all kids at heart, both big and small.